LOCATION
Fairy Ring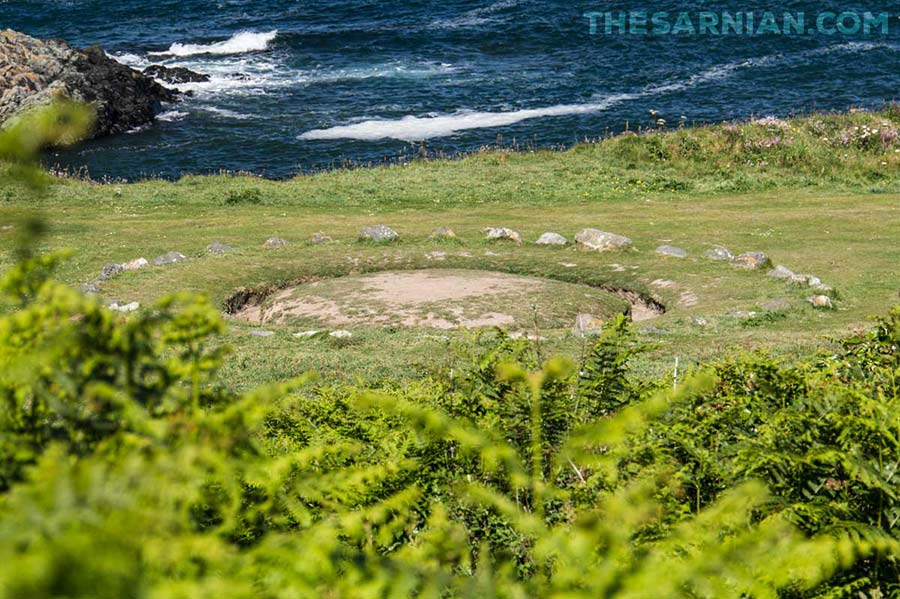 The Fairy Ring, known more traditionally as the Table Des Pions is a circular ditch cut into the grass close to Fort Pezeries in Pleinmont, Torteval. The centre of the ring is given over to a shallow grass hill. The edge is traced by large stones.
The ring has long been a point of local superstition. If you walk around it three times and make a wish, the wish is supposed to come true.
However, its broadly accepted historical use is as a meeting place for workers who would sit with their feet in the empty ditch, facing each other around the circle.
In the words of the BBC,
The Chevauchee was a parade that took place every two years to check the Chemain du Roi, or path of the King, was kept clear so dignitaries were free to travel around the island unobstructed. Starting at the Vale Church in the morning and ending back at Grand Harve one of the stopping points on the route was at Pezeries Point where a feast would be held for the officials of the Royal Court who made the procession.

While the officials would eat in the shelter of a specially constructed tent, the 'Pions' who accompanied them would not be permitted entrance to the tent and so the table was dug into the common to allow them somewhere to eat.